The club offers a number of arranged rides, the most popular ones being:

Thursday Night Road Rides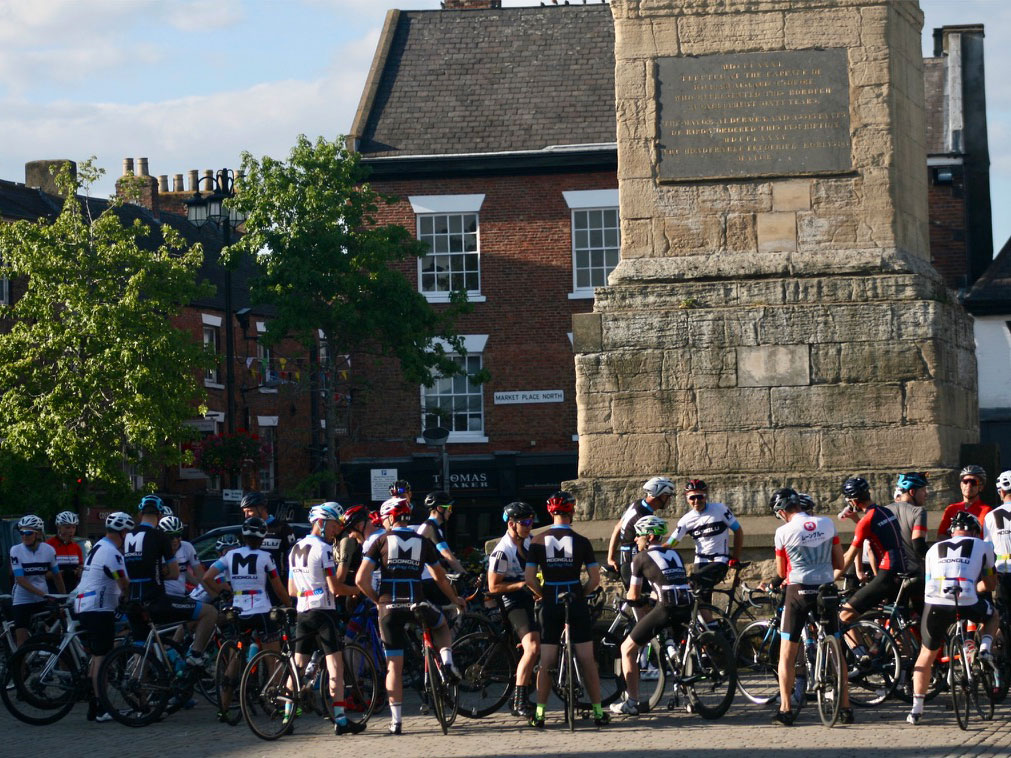 Sunday Morning Road Rides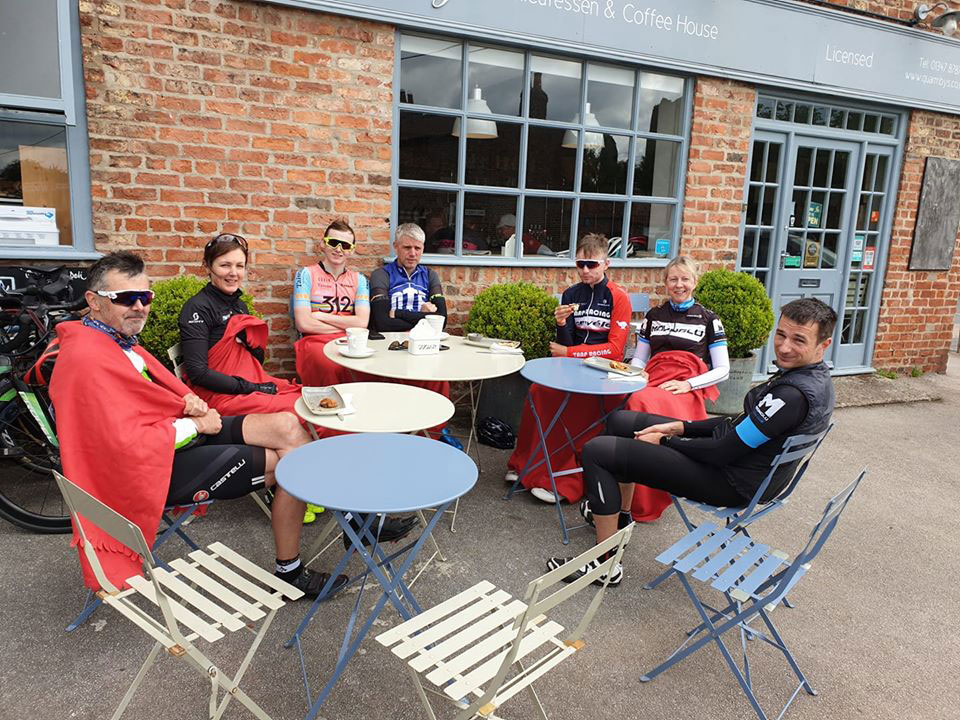 In addition, there are additional group rides such as the Moonzwift rides and the Tuesday Night Relaxed Rides, details of which are communicated via the club Whatsapp groups.
Thursday Night Road Rides

Thursday night rides are the focal point of the club.

Format
Our Thursday evening club ride campaign will begin on Thursday 30th March
Riders should begin to congregate on Ripon Market Square from 6.15pm ready to ride at 6.30pm. All riders are required to have at least a rear light fitted for the first few weeks until the daylight hours extend. If conditions are poor a front light may be sensible too.
The number of groups will always be dependent on how many riders attend with a maximum of 12 per group. Groups will then be split on speed. In addition to our Group 1 (22mph+), Group 2 (20mph+) and Group 3 (18mph+) the club will organise a steady group. We aim to offer groups that cover as many different abilities as possible.
Timing
We congregate at Ripon Market Square at 18:15pm for departure at 18:30.
Location:
Ripon Market Square: https://goo.gl/maps/Ws85cHmA1VoUtV6AA
Post-ride debrief
For all groups, and the most popular part of the evening for some, at Ripon Football Club on Mallorie Park.
Club Rules
Please familiarise yourself with The Club Rules before participating in any club ride.
Thursday Night Road Routes
SUNDAY ROAD RIDES
Sunday rides are the backbone of most UK clubs.
At Moonglu CC, groups covering most abilities leaves Ripon Market Square at 09.00 at a speed suitable for all participating riders. The routes vary in distance between 40 and 100 miles, with short-cut options where possible. In time-honoured tradition, we often stop at one of our favourite cafés for brunch. There are designated experienced ride leaders who know the routes and can help with pacing, punctures and mechanical issues should anything go wrong. Riders are encouraged to suggest routes in the club whatsapp road rides group.
Rides will be subject to weather conditions. If poor conditions are forecast be prepared for little or no members meeting on the square. Either our Facebook group or our club 'Road rides' whatsapp group is the best way to keep up to date with Sunday ride plans. N/b Lights are mandatory on all rides from 1 September.
Cafés:
The Cavendish Pavillion Riverside Café, Bolton Abbey, 01756 710245
Zarina's, Kettlewell, Skipton, 01756 761188
Toft Ban Gate, Greenhow, 01423 712118
Sykes's House, Askrigg, 01969 650535
The White Swan, Thornton-Le-Clay, 01653 618286
Ye Olde Naked Man Café, Settle, 01729 822652
Yorks of Thirsk, Thirsk, 01845 526776
Tan Hill Inn, Reeth, 01833 628246
Suncatchers Café, Masham, 01765 688809
Darley Mill Centre, Darley, 01423 780857
The Curious Table, Easingwold, 01347 823434
Penny Garth Café, Hawes, 01969 667066
Sophies, Harrogate, 01423 779219
The Dales Bike Centre, Fremington, Richmond, 01748 884908
Prologue Performance Cycling, Harrogate, 01423 503000
Caffe Rosso, Harrogate, 07915 554348
The White Swan, Wighill, 01937 832217
Off-Road Rides
Thursday Off-Road Routes
(Start from Hell Wath)
Other/Longer Routes